Robert Stanek is the host of Summer of Indie Summer of Indie: 100 authors, 90 days. Each day a new featured author. Hope you'll follow the blog (readindies.blogspot.com/), share and tweet!
A HUGE thank you to Summer of Indie's biggest supporters:
Chicki Brown

Valerie Douglas
Brian Bigelow
Carole Gill
Grace Guerra
Candy Little
Betty Dravis
Mary Ann Bernal
Thank you for your support!
-Robert Stanek
Here are a few featured books from Summer of Indie's biggest supporters:
Chicki Brown: Hot Fun in the Summertime
Romance author, Shontae Nichols is spending the summer with seven very good friends – four women and three men.
This year her housemates will be a drama instructor, an accountant, a hip-hop video dancer, a cosmetologist, a calculus professor and a film actor.
For eight weeks sibling rivalry, girlfriend drama, and sexual attractions threaten to change every one of their relationships.
But when one of the housemates faces a tragedy, it affects how all of the friends view life and each other.
Brian Bigelow: Growing Things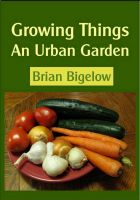 Grow your own and save!
Begin to eat healthier and you can save some money also by starting your own garden.
This book based on actual experience can show you how to do it.
http://www.amazon.com/Growing-Things-An-Urban-Garden-ebook/dp/B007X7WQ3W/
Tammie Clarke Gibbs: Counterfeit Kisses
Historical, Western, Romantic Suspense
Counterfeit engraving plate's worth killing for....
A quest worth dying for...
A love worth risking it all for....or is it just more lies sealed with a Counterfeit Kiss?
Magen MacGuire is determined to find and bring to justice the man that she holds responsible for her father's death. However, on her way to make him pay a tragic case of mistaken identity brings her face to face with the last thing she expects, a handsome stranger she could easily fall in love with.
Jeremy Loud is on a mission to infiltrate and bring to justice an infamous gang of counterfeiters until he wakes up disoriented and in physical pain to find a strange woman busy at his stove. Suddenly, the success of his mission becomes dependent on a woman he barely knows.
http://www.amazon.com/Counterfeit-Kisses-ebook/dp/B006LUI6JA
Betty Dravis: Six-Pack of Blood
"Six-Pack of Blood" received Zodiac Entertainment's "Best Paranormal/Horror" Award. It's a compilation of six short, malevolent stories by award-winning authors Betty Dravis and Barbara Watkins. Be sure to lock your doors and leave the lights on before reading these bloodcurdling, terrifying tales of revenge, lust, murder, cannibalism, witchcraft and more. Who in the world is safe when such benign things as snow domes, dolls, a Caribbean cruise and an innocent Sunday outing turn malevolent? Blood is everywhere...
http://www.amazon.com/Six-Pack-of-Blood-ebook/dp/B007Q7FG68
Robert Stanek: Explore the Solar System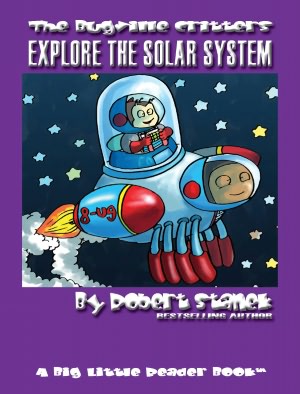 ***Bugville Critters was recommended by Parenting Magazine and featured in the Wall Street Journal.
In this story by Robert Stanek, Buster's imagination takes him on a trip through the solar system on a rocket ship. He sees the earth and moon from space. As he sets off to explore the rest of the solar system, he encounters asteroids and many strange and wonderful sights. The wonderfully-crafted story is paired with energetic illustrations and playful examples that help children discover the world around them and the joy of reading. Other Big Little Reader(tm) stories starring Buster Bee that you may enjoy include: Go to School, Have a Sleepover, Visit Garden Box Farms, Go on Vacation, Play Their First Big Game, and Rush to the Hospital.
http://www.barnesandnoble.com/w/explore-the-solar-system-robert-stanek/1026826763?ean=9781575458939&itm=1&usri=explore+the+solar+system
Hope others will join in the fun, follow the blog (readindies.blogspot.com/), share and tweet!
Looking for great reads? Bookmark this page and keep checking back each week this summer for new recommended Summer of Indie reads.