Today's Summer of Indie Guest is author of the

Time Spirit Trilogy,

Melissa Pearl

. The Time Spirit Trilogy is

a paranormal romance series that chronicles the stories of time traveling teenagers.
We asked author Melissa Pearl to tell us about the first two books of the
Time Spirit Trilogy
Book 1: Golden Blood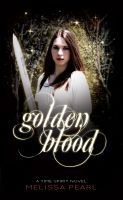 Gemma Hart never knows when her father is going to whisk her back in time. Her toes start tingling and she has a few minutes to find a secret haven where she can disintegrate and appear in another time and place. While "across the line," her training and skills are put to the test as she completes a mission that will change history for the lucky few her father has selected.
Gemma's parents are adamant that secrecy is paramount to her family's safety. If people knew what they were capable of, they could be "used and abused", as her mother always says. Afraid she might accidentally utter the truth and break the ancient oath of her people, Gemma spends her school days as a loner. Only one thing can throw her sheltered life askew... Harrison Granger.
Harrison never expected to talk to the strange Hart girl, but after a brief encounter he can't stop thinking about her. He begins a campaign to chisel away her icy veneer and is met with unexpected consequences. As he slowly wins this girl over, he enters a surreal world that has him fighting to keep his newfound love and his life.
Those who have not read the first book in the Time Spirit Trilogy may want to refrain from reading the synopsis of the second book, Black Blood, in order to avoid spoilers.
Book 2: Black Blood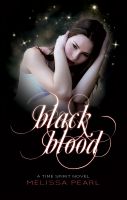 Gemma's parents have put enough rules around her relationship with Harrison that she feels like she's living on parole. But she wins one battle—a summer job working for Harrison's step-father. It is the perfect chance to spend the steamy, hot Florida days with her boyfriend. It's also a great distraction from the cellphone hiding in her underwear drawer—her only contact with Gabe, the mystery man who's stalking her.

When she confronts Gabe, he tells her that her parents are not who she thinks they are, and Harrison has the gall to believe him. Surrounded by conflict, Gemma doesn't know what to believe, and it takes a trip back in time for her to glimpse the sickening truth.

Thanks to her parents, she returns to the present to find the love of her life no longer exists. His family line was broken and now, so is she.

This betrayal forces her to seek out Gabe. Setting aside her fear of the truth, she must trust this man and learn what he can teach her... otherwise, she'll never get her boyfriend back.
You can find all works by author Melissa Pearl at:
http://www.smashwords.com/profile/view/melissapearl
After learning more about this paranormal romance series, we asked author Melissa Pearl to tell us more about herself, and where readers might find her online.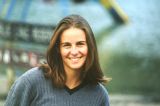 Melissa Pearl was born in Auckland, New Zealand, but has spent much of her life abroad, living in countries such as Jordan, Cyprus and Pakistan... not to mention a nine month road trip around North America with her husband. She is now back in NZ and lives with her husband and two sons. She is a trained elementary teacher, but writing is her passion. Since becoming a full time mother she has had the opportunity to pursue this dream and her debut novel hit the internet in November, 2011. She loves learning about the craft of writing and endeavours to make each new book better than the last.
You can find author Melissa Pearl online at: