Today Summer of Indie met with Andrea Buginsky, a freelance author with a degree in journalism. Andrea is passionate about writing and reading YA fantasy, and talked with us about two of her books. The first is a YA fantasy novel, The Chosen. Her second book, My Open Heart, is more serious in tone; it is a book written for young adults growing up with heart disease.
Halli is a shy, young dwarf who has no idea of her true calling. When the evil Prince Gastle sets out to detroy the world of Phantasma, Queen Laurali of the Elves comes to tell Halli she's a Holy Paladin with the power to heal, and will join The Chosen, a group of brave warriors being sent to defeat the evil beast and save Phantasma. Will Halli be accepted by her group, and be able to keep them alive through their adventures? Will the evil Prince Gastle be defeated, freeing Phantasma from his destruction? Only time will tell.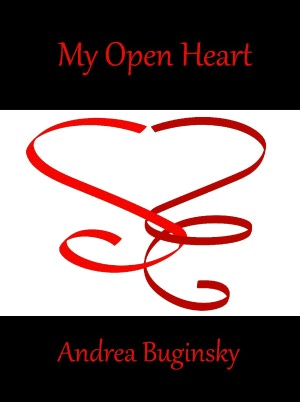 Growing up with heart disease can be difficult, but it does not always have to alter your life course.
Written for young adults growing up with heart disease, this book is meant to inspire them to chase their dreams, to show that they are not alone, and, perhaps, to help guide them through the maze of life with heart disease. It's for their parents, too. We are not alone.
http://www.amazon.com/My-Open-Heart-Andrea-Buginsky/dp/1477654690
For those already familiar with author Andrea Buginsky, book two of The Chosen series, Nature's Unbalance, was recently released this summer:
Facebook:
https://www.facebook.com/#!/Andrea.Buginsky.Author
,
https://www.facebook.com/#!/andrea.buginsky

Blog:
http://andisrealm.blogspot.com/

Amazon Author Page:
http://www.amazon.com/Andrea-Buginsky/e/B005C4NJJS/ref=sr_ntt_srch_lnk_1?qid=1340141119&sr=8-1-spell