Valerie Bowen is Summer of Indie's next guest author. Readers may be familiar with Valerie Bowen as author of
the
For the Sake of Amelia
series.
Today, Valerie Bowen is here to talk about her new
Mind of a Madman
series
.

Mind of a Madman Evil Unleashed

Caleb Talbot escaped from prison during a riot. After fleeing the facility, Caleb lived peacefully hidden away on a farm in Nebraska. Until law enforcement discovered the escapee that had been presumed dead, was very much alive.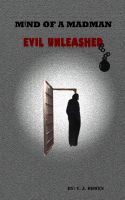 Warden Hahn of the Kansas State Penitentiary enlisted the aid of Officer Michael Quincy and his canine partner to find the escapee and return him to prison where he belongs.

Caleb Talbot discovered law enforcement was on his tail, and quickly devised a plan to retain his freedom. The kidnapping of a woman was the beginning of Caleb's heartless murder spree.

Michael soon realized the man he had been hired to capture, had a disturbing past lined with brutality and bloodshed. He also knew Talbot has little regard for human life.

Can Michael and his canine partner Sasha bring the madman to justice? Or will they be just another name on Caleb's ever growing list of heinous murder victims?
Readers who have not read Mind of a Madman Evil Unleashed may not want to read the synopsis of the second book in the series, as it may contain spoilers.
Mind of a Madman II Evil Stalks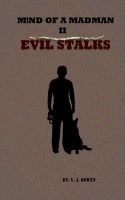 Caleb Talbot, one of the most terrifying men alive, has left behind a bloody trail. Since his prison escape Caleb has done everything in his power to remain a free man. His heinous murders are so evil they are making Charles Manson look like a girl scout. As Caleb's illness evolves he has little or no patients for individuals that cross his path. Murder and mayhem has become a way of life and he won't stop until he gets his ultimate revenge…the bitch that goes by the name of Katrina.
Michael and Jameson the law enforcement officers in charge of ending the murder spree, continue to hunt down the cold blooded murderer. Their frustration weighs heavy on both men, as the search for the psychotic killer continues to come up empty. They know it's only a matter of time before Caleb completely snaps.
Due to a twist of fate, one of the surviving victims joins Caleb on his road to revenge. Can Michael and Jameson put an end the killing before Caleb gets his ultimate revenge?
Valerie Bowen lives with her son in Connecticut. She is the author of the For the Sake of Amelia series and is currently working on a new novel for young adults.
You can find author Valerie Bowen online at:
Opus 'N' Pen:
http://www.opusnpen.com
Author Webpage:
http://www.valeriebowen.com
Amazon Author Page:
http://www.amazon.com/Valerie-Bowen/e/B0058W9X9O/ref=ntt_dp_epwbk_0
At Smashwords:
http://www.smashwords.com/profile/view/val2262001
Facebook Fan Pages:
https://www.facebook.com/pages/For-the-sake-of-Amelia-Series/140274682715104
and
https://www.facebook.com/pages/Mind-of-a-Madman/273193336102337
Author Facebook Page:
http://www.facebook.com/profile.php?id=100002488431857&sk=wall