Today Summer of Indie spoke with Marlene Dotterer, author of science fiction and fantasy novels, which all include some romance. Author Marlene Dotterer gave us an in-depth look at two of her science fiction novels, Travel Journals: Shipbuilder and The Farm.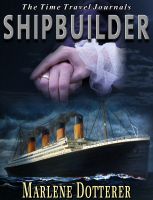 Casey Wilson and Sam Altair are strangers, but a botched experiment in time travel has thrown them together with no one else to turn to. They are trapped one hundred years in the past, on the streets of Belfast, Ireland in 1906. With their old lives lost forever, the young college girl and elderly physicist must start over, knowing that every move they make could change history in countless ways. But a famous tragedy becomes personal when Casey meets Thomas Andrews, the man who will build the doomed steamship, Titanic. In love with Tom, and determined to save his life, Casey will do everything she can to prevent history's most notorious maritime accident.
http://www.amazon.com/The-Time-Travel-Journals-Shipbuilder/dp/1463695977
http://www.smashwords.com/books/view/84342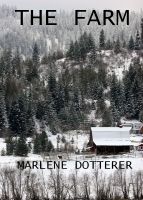 In the 25th century, the human race is scattered throughout the galaxy's Sagittarius Arm. But no matter where people go, they always remain human...

Amy Longfellow, and her eleven-year-old daughter, Elaine, have just joined the crew of the hollow-asteroid ship, Rachel Carson. For both of them, it's a chance to leave heartache behind, and for Amy, a chance to rekindle an old love. But as the ancient holiday of Christmas approaches, Elaine must face her deepest sorrows alone - and learn how to make the best part of her old life part of the new.
http://www.amazon.com/The-Farm-ebook/dp/B006S4ZYXK
Marlene Dotterer grew up as a desert rat in Tucson, Arizona. In 1990, she loaded her five children into the family station wagon, and drove north-west to the foggy San Francisco Bay Area. To stay warm, she tackled many enterprises, earning a degree in geology, working for a national laboratory, and running her own business as a personal chef. She's a frustrated gardener, loves to cook, and teaches natural childbirth classes. She says she writes, "to silence the voices," obsessed with the possibilities of other worlds and other times.
Marlene belongs to the California Writers Club, Romance Writers of America, and the Online Writing Workshop for Science Fiction, Fantasy, and Horror.
You can find author Marlene Dotterer online at: