Summer of Indie's next guest author writes under two different names: A.D. McLain and Amanda Young. Amanda writes paranormal romances and fantasy novels "where anything is possible, faith is everything and no one can escape their destiny", and her books are often paranormal romance books (that usually involve werewolves). Today we spoke with Amanda about her more recent book
Suriax,
a fantasy novel.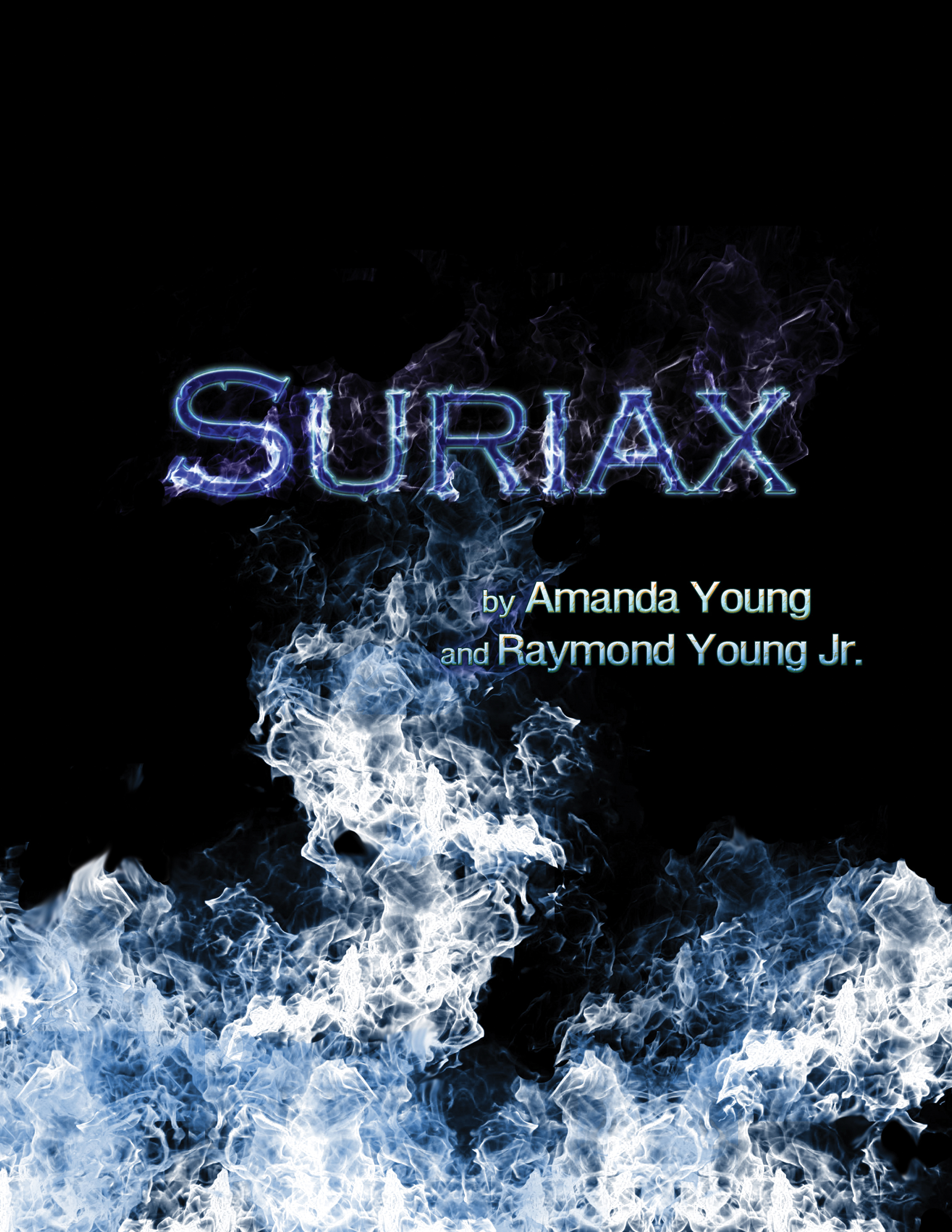 If it was legal to kill, would you?

Suriax and Aleria were sister cities, separated by the Therion River. Both were founded on a strict observance of the law, but they could not have been more different. For King Veritan founded Suriax on the teachings of Venerith, the Corruptor, a god of laws devoid of morality. In Suriax there is no "right" or "wrong." There is only "legal" or "illegal."

Kern was an assassin for the Flame Guard, mercenaries dedicated to Venerith. He never questioned his life until the day he learned the truth about his past.

Pursued by a queen willing to do anything to keep her throne, Kern must face an uncertain future and a bargain that will change the people of Suriax forever.
After finding out more about Suriax, Summer of Indie held a short interview with Amanda:
What inspired you to write your first book?
I wrote my first book when I was twelve years old. It was a short science fiction story that helped me pass the time during summer vacation. I don't remember too much of where the ideas came from, but it was the first time I ever finished any of my various artistic projects and helped me to know I was meant to write. My second book was very different. It was the first book of my Spirit of the Wolf series. I wrote "Wolf of the Past" after watching a movie at Halloween that gave me ideas for a story involving werewolves. I didn't expect it to lead anywhere. Now, that book is the basis for my main series.
Do you have any advice for other writers?
Write. Write as much as you can, even if you don't have a publisher or aren't ready to self-publish yet. That way, once you have the connections and website or blog or fan page all set up, you can jump right in and grab your readers. Don't just write one book and wait for it to succeed to write another. You may not be successful until the third or fourth or fifteenth book. But when it does happen, you will have all those other books already available for your fans to find.
I love to write and what I want most is to be read and enjoyed. I want to touch readers the way I was touched. Books helped me get through some difficult times in the past. I was able to escape for a bit, learn some coping skills and lift my spirits. I want to be that for someone else. I get inspiration from everything; work, my family, television, books I read. Sometimes it is a movie I love that gives me an idea. I get so caught up with the characters, I think of what happens after the credits roll and the idea shifts into something that works in my stories. Other times it is a movie or book I hated that spurs and idea. I never know where my ideas will come from. I can only be prepared to write them down when they do. Other than that, I am inspired to write and be successful by my family. It is my dream to write full time, so I can stay home with my children. Whenever I have writer's block, or just don't feel like typing another word, I think of my kids and work on something to help my writing career become a reality.
Pretend for a moment I'm a reader looking for my next book. Pitch me one of your books in five to ten sentences.
If it was legal to kill, would you? Welcome to Suriax, a city where killing is accepted as normal and laws mean everything. Kern must grapple with questions of morality, destiny and a queen who wants him dead. Throw in a pact with a god and you have an event that will change the people of Suriax forever.
Tell us something about yourself. (Where are you from, what is your background, how long have you been writing or anything we might find interesting about you.)
I was born in Mississippi, but I spent a great deal of time in Texas and now live in Louisiana. I was always drawn to the paranormal, sci-fi, and fantasy. I wrote school papers on time travel and Bigfoot, took physics and astronomy for fun, played dungeons and dragons, read comics, watch anime and frequently attend renaissance festivals. Yes, I'm a nerd.


What inspired you to write this book?

My husband was creating a world for a dnd (Dungeons and Dragons) campaign and asked for my help in working out some of the back story and mythology. I came up with some short descriptions for the history of a couple of cities and an origin story for some important characters. When I began my National Novel Writing Month challenge last November, I decided to take my four page summary and turn it into a full blown story. It was my first attempt at writing fantasy, so my husband played a big role in the development of the story. Without him,"Suriax" would not exist.

What motivated you to become an indie writer?
I love the freedom to set my own prices, run my own contests and free promotions, design my own cover and have control over when it is released. Whether you self-publish or go through a publisher you have to do almost all your own marketing. The only difference is how much you get paid for your work.

What projects are you currently working on?
I am working on book 3 in my Spirit of the Wolf werewolf romance series. It is titled "Wolf of the Future." For that series I write as A.D. McLain. I am also working on book 2 in my History of Ondar fantasy series. This is a joint project with my husband. I write as Amanda Young for my fantasy books.
Amanda Young (a.k.a. A.D. McLain) is a writer of Paranormal Romance (specifically werewolf romances) and Fantasy.

Having completed her first story at the age of twelve, Amanda knew at an early age that writing was her passion. She attended South Jones High School in Ellisville, MS and graduated from the University of New Orleans in 2003 with a degree in English.

She currently resides in Louisiana, where she is married to her soulmate, Raymond. They married in a magical, Renaissance themed wedding ceremony in 2006 and had their first child in May 2008. They welcomed their second son in 2011.
You can find author Amanda Young/A.D McLain online at:
facebook: https://www.facebook.com/wotpast
blog: http://wotpast.wordpress.com
twitter: https://twitter.com/wotpast
goodreads: http://www.goodreads.com/user/show/6655305-a-d-mclain-young
Shelfari: http://www.shelfari.com/wotpast
Pinterest: https://pinterest.com/wotpast/
Amazon Author Page: amazon.com/author/wotpast
Other Author Page: amazon.com/author/wotpast-amandayoung