Summer of Indie spoke with author P.W. Fox about their fantasy novella, Sea-Change, which tells the story of the journey of a young bride-to-be, who discovers ancient powers and must enter a race against time to exact revenge upon those that betrayed her.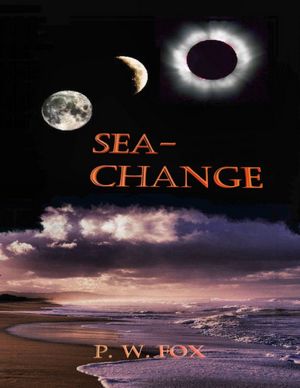 A fantasy novella in which a young bride-to-be, betrayed by her fiancé escapes her captors and makes use of ancient lore to escape a dismal fate and seek revenge. By invoking the ancient powers she becomes, in fact, the son her father never had, but she has only two weeks, until the time of the new moon, to elude her pursuers and get back to her home country to confront her betrayer before the spell ends and she becomes a woman again.
P. W. Fox, a.k.a. Wayne Howard, although born in Mississippi, grew up in Nevada, Japan and Guam, returning to Mississippi when he began high school. He attended college in Mississippi where he received a degree in chemistry from Mississippi State University, and after working as a plant chemist for two years, he returned to the university, for graduate study in geology and geochemistry both at Mississippi State and the University of Texas at Dallas. On leaving school, he worked for a number of years in the oil and gas industry in Texas before moving to Oregon, where he has lived for the last 19 years.
He has always been drawn to fiction writing and won a story writing contest at the age of nine. He began but later abandoned a science fiction novel while an undergraduate at Mississippi State University. In recent years he began a more deliberate and sustained effort, producing short plays, poems, short stories and meditations as well as lyrics for choral pieces. Current projects include a science fiction novel and a children's story.
You can find author P.W. Fox online at: