If you're looking for a mystery or thriller with a romantic twist, be sure to check out Diary of a Dead Girl, by author C.J. Urban. The first book in the Julie Townsend Series, Diary of a Dead Girl, follows the suspenseful sequence of events that occur when the heroine, Julie, seeks a change of pace in a new town after her parents' death.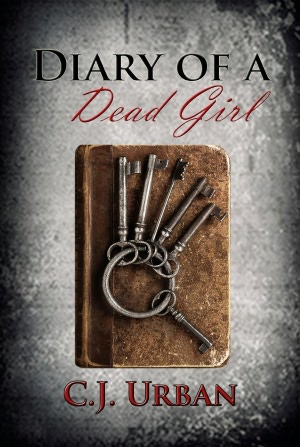 Julie Townsend's world is turned upside down after her parents' tragic death. Now sole guardian of her younger brother at only twenty-three, and desperate for a change, she takes an offer too good to refuse—a house to live in for free in a small town.

Things take a dangerous turn when she discovers a diary full of secrets concerning her cousin's murder. When Julie begins to investigate, she realizes she's in too deep—and may soon be the next victim.
Summer of Indie asked author C.J. Urban to tell us more about herself so that readers could get to know her better. We asked her about her personal life, as well what inspired her to become an author:
"
I've lived in Orange County my whole life, and I love it. Knowing both the beach and Big Bear are a hop, skip, and a jump away is pretty amazing. I've always loved writing, and I plan to continue until I can no longer type. I have an adorable miniature Pomeranian named Mocha. She keeps me company on those nights (or early mornings) that I'm up typing away trying not to lose sudden bursts of inspiration. I'm also a huge coffee-lover and find it's one of the best ways to bring people together. I graduated with a bachelor of arts in psychology from Cal State Fullerton and loved earning the degree. My goal is to be a full-time writer, and I'm working my hardest to make that dream a reality."
You can find author C.J. Urban online at: