Author Frank A. Ruffolo, recently released his contemporary series, The Trihedral of Chaos Trilogy together as one complete work this summer. Summer of Indie talked

with Frank about The Trihedral of Chaos, and his science fiction novel Gabriel's Chalice.
The Trihedral of Chaos trilogy covers the life of Steve Ciccone a semi-retired Vietnam War sniper as he must balance his love of family for his of country. Grieving the death of his wife Steve suddenly finds a new love in his life and the person and place he has found her is quite unusual. Thrust into terror attacks on the Unites States, Steve must balance his personal life with protecting the country he loves. The three books "The Crescent Star, The Falcon's Canticle, and Yellowcake, take Steve from South Florida, to Washington D.C., and back to South Florida pulling him away from his retirement home on the Amalfi Coast of Italy.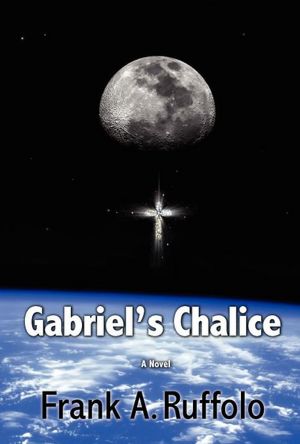 "Gabriel's Chalice is a faith based sci fi that takes place in the year 2028.

Plagues, pestilence and vast global disasters suddenly erupt. As spewing volcanoes cover the Earth with a dense cloud of ash, God sends the Archangel Gabriel with an incredible message for mankind... Dr. Raphael Matteo, a leading geologist with NASA, anxiously studies the signs and disasters foretold in Luke 21:11 of the New Testament. Accompany him as he encounters the Archangel Gabriel during a walk outside of Moon Base Challenger. Follow him to the Vatican and the White House as the Earth is faced with the threat of another ice age. Join with the CDC as plagues threaten life on earth as we know it, while signs in the sky make their way over Jerusalem...a city that will shine like a sparkling diamond.
Summer of Indie interviewed author Frank A. Ruffolo, and asked him how he got started writing:
I have been writing now for about four years. I am 64 years old and semi retired living in South Florida empty nesting with my wife and editor Christine of 37 years. I started this crazy venture one morning when I awoke with what I thought would be a good idea for a movie. That got me to start writing "The Trihedral of Chaos Trilogy". I just released the three novellas in e book format on Amazon and Barnes and Noble. The complete work will be released in print format in a set within a few weeks. While writing this work I received my inspiration for my first release "Gabriel's Chalice". That was published late last year and is available in Ebook and print format also on Amazon and Barnes and Noble. I am currently writing two murder mysteries and planning a sequel to "Gabriel's Chalice".