Summer of Indie spoke with author Kay Glass about their Just One Bite series, a series featuring paranormal romance, and vampires. Kay spoke with us in detail about the first two books in her series, Love Bite, and Bitten By Regret.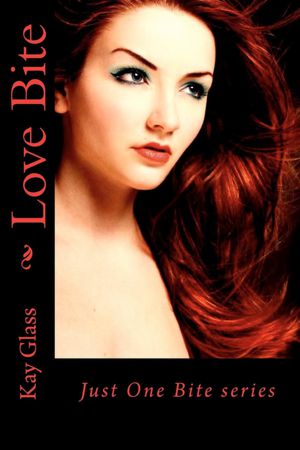 Diandra Malone is only 28 years old when her life changes forever. Years of infertility left her depressed, but she's finally pregnant. Before she has a chance to process the news, she finds out her husband has been brutally murdered.

Lizbeth Snyder was a cop before she was framed for a crime she didn't commit and kicked off the force. Living a desperate life on the streets, salvation comes from the oddest direction: the finding of Jonah Malone's body.

Now she's living a wonderful life with Diandra and baby RaeLynn. The downside? Diandra is a vampire, and Lizbeth is being hunted by a very dangerous vampire-dangerous, and held in high esteem in the community. What will the future bring for these women, and how will Diandra handle her new vampire life? Find out how life changes with just one bite...
Four months can change so many things. Diandra has come to terms with being a vampire and what that means for her. Lizbeth has landed a new case, and it's a nasty one: someone is selling tainted heroin on the Delaware streets, a potent mix that's intended to kill. Jonah returns, seeking a favor from his former wife, and grudgingly from her new love as well. Is a favor all he wants, or is he seeking a way back to the life he had before? RaeLynn is older, growing more every day. This special baby has more tricks up her tiny sleeves!

Lizbeth races the clock to stop the tainted drugs from killing anyone else, while Diandra deals with the regret she feels over the twists her life has taken with just one bite.
The third book in the Just One Bite series, Taste of Grief, was recently released in July:
The third book in the Just One Bite series, Taste of Grief,was reeently released in July:
We asked author Kay Glass to briefly describe herself and her experiences as an indie author. She replied,
"I've only been published since March 2012, but I'm loving the indie scene. I'm a married mother of two children, and I decided to do something useful while staying home to raise my youngest- I decided to finally write the book that had been in my head. Now I write under 2 pen names- this one for paranormal work, and Kendra Glenn for erotica- and I also beta read, review, and edit for other indies. In my spare time, when I'm not reading, I can be found watching a few favorite TV shows, swimming, and cooking".
You can find author Kay Glass online at: